Contact Us
MFS CO.,LTD
Address: No.108,Dainan Science Park,
Taizhou City,Jiangsu Province,China
Tel : +86 (0523) 83799367
Fax : +86 (0523) 83799481
E-mail : info@marblefixings.com
Web : www.marblefixings.com

Pipe Anchor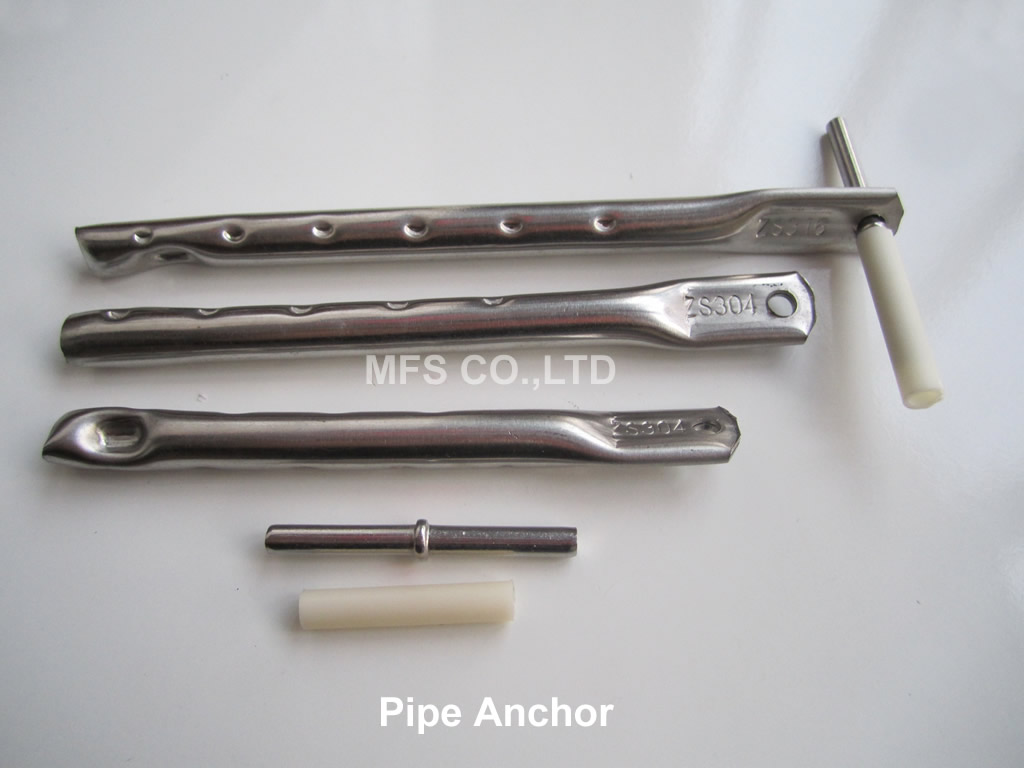 INOX AISI304 AISI316 Pipe Anchor,MFS Grout In Anchor
Size:10*160 10*180 12*160 12*180
Material:AISI304 A2, AISI316 A4
Usage: Thanks to its tubular cross-section,the pipe anchor is especially suited for grouting into concrete and for filled/solid concrete blockwork or brickwork. The mfs anchors support vertical and horizontal load and are available in different designs. It"s always used with loose pin and sliding sleeve.

Mfs Pipe Anchors "PA"RP-Round Pipe ,or as we call it "PA" (Pipe Anchors) are designed for vertical and horizontal joints, are made to requirement in SS- 304 (A2) and 316(A4).
PA- Pipe Anchors – are very economic , adjustable and easy to install, the mfs pipe is imbedded directly onto the concrete wall, the anchor is acting as load and restraint bearing.
Xinghua Marble Fixing System Co.,Ltd is professional in producing Pipe Anchor since 1995,and our Grout In Anchors are exported to Korea,Mideast,Europ and America.If you need more details,please connect us.