Contact Us
MFS CO.,LTD
Address: No.108,Dainan Science Park,
Taizhou City,Jiangsu Province,China
Tel : +86 (0523) 83799367
Fax : +86 (0523) 83799481
E-mail : info@marblefixings.com
Web : www.marblefixings.com

Undercut Anchor(KUA-02)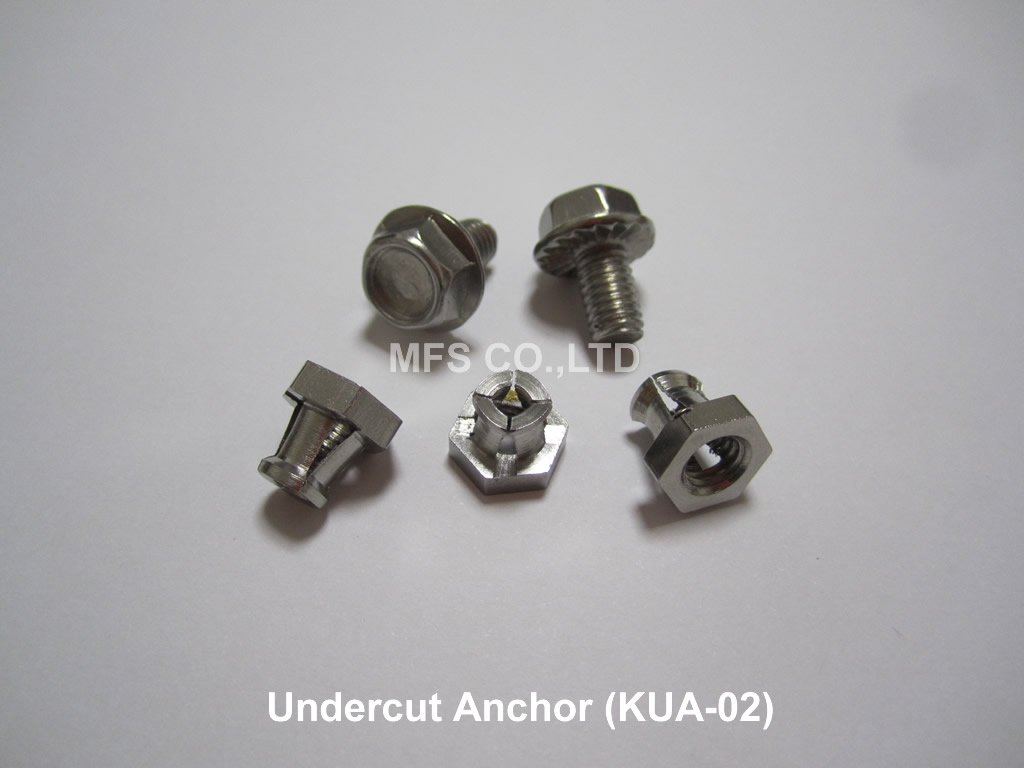 KUA-02 : Anchor + Flange Bolt
INOX AISI304 A2 MFS UnderCut Anchor with flange bolt used for installation of Ceramic or Porcelain Tiles on Facades of Buildings.
Size: M6*16 M6*20 M6*25 M6*30 M6*40 M6*50 M6*60
Hs=5mm, Hs=7mm,Hs=9mm,Hs=12mm,Hs=15mm
Material: AISI304(A2-70) AISI316(A4-80)

* This UnderCut Anchor (KUA-02) consists of an mfs anchor sleeve and Flange Bolt.
* Anchor sleeve and mfs bolt length have to be matched to the hole depth required and to the panel bracket chosen.

* The anchor sleeve is expanded to its original dimension by inserting the mfs bolt to a controlled depth,so that the sleeve sits snugly against the undercut section of the mfs hole in the facade panel.
Xinghua Marble Fixing System Co.,Ltd is professional in stainless steel undercut anchor fixing system since 1995,if you have any questions about this undercut anchor,please feel free to connect us.
You can check our other undercut anchors,drill bit,drill machine quickly below.